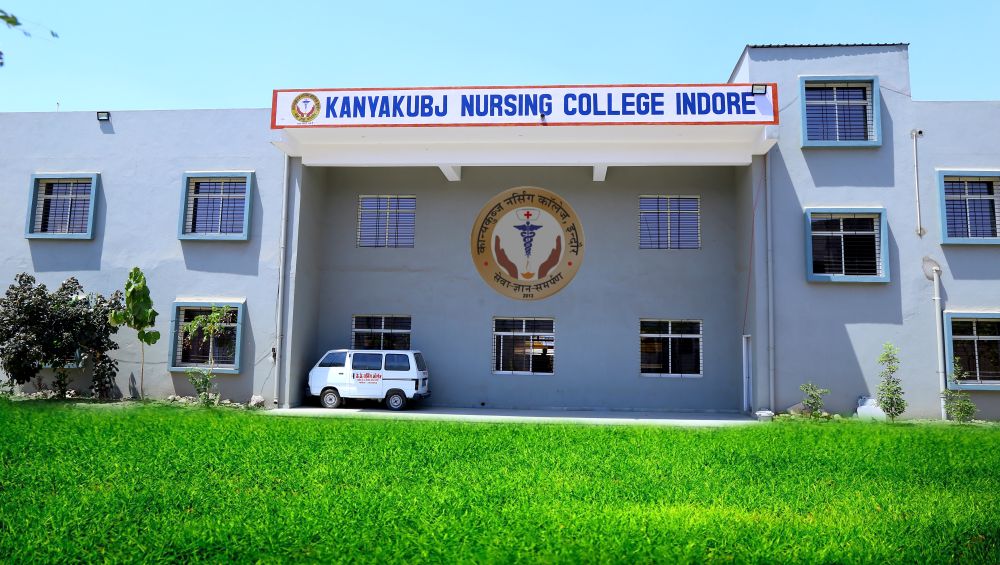 Kanyakubj Nursing College, Indore was planned by Kanyakubj Vidhya Pracharini Sabha and Kanyakubj Shaikshanik awam Parmarthik Trust which are a group of devoted people, committed to give best of education to the students without any commercial aspect with aim to provide best of facilities to improve and enhance the image of trust devoted to education and pay respect to society.
To serve humanity is our religion "Mother Teresa said this and served handicapped, destitute and poor people with love and care." It is not money which brings happiness but care with feeling of love Gives strength to fight diseases and recover fast. If we all bring the feeling of brotherhood and share sufferings to care each other, this world will become "SWARGA" an abode mat of GOD.
Nurses are a special people with the responsibility to convert their knowledge into a heap of personal care to give solace and comfort from his/her actions, deeds and words. If Nurse wishes to enjoy her, career, she has to totally devote to the cause of patients and feel a part of his/her sufferings, to relieve him of all his problems by her/his dedicated efforts of love and care. This will give ample satisfaction and feel proud to be a GOD's disciple to be a NURSE.
Have faith in yourself, rise with knowledge and wisdom, to bring dedication and surrender to his wish to uplift a sufferer and enjoy with happiness your work. You are one and only one to get this chance of self satisfaction and fulfil his wish to repose faith in help and care to all.
OBJECTIVES
 On completion of four year B.Sc Nursing program the student will be able to:
Appreciate the concept of holistic health and understand the influence of socio economic and environmental factors on the health status of the community.
Provide nursing care based on steps of nursing process in collaboration with the individuals and groups.
Demonstrate critical thinking skill in making decisions in all the situations in order to provide quality care.
Utilize the latest trends and technology in providing health care.
Provide promotive, preventive and restorative health services in line with the national health policies and programmes.
Updates knowledge and skills for professional and personal growth.